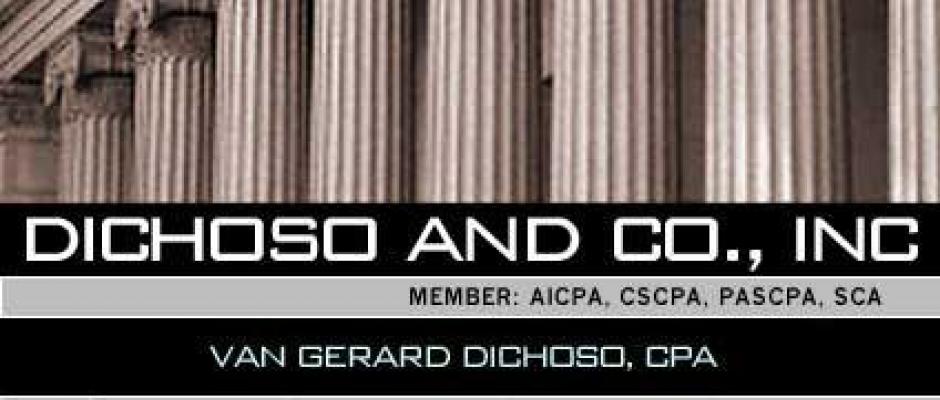 WebTV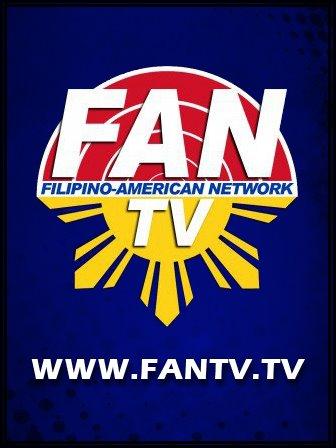 "LA Buzz with Van Dichoso" is a webisode mix of video, web articles and vivid pictures showcasing lifestyles of successful individuals from around the world. Broadcast on FanTV (www.fantv.tv) and seen in over 60 countries and 430 cities, the reality-based webisode features celebrities, world leaders, entrepreneurs, politicians, community leaders and friends who serve as role models and inspiration. It differs from other lifestyle shows because "LA Buzz with Van Dichoso" educates the worldwide viewer on all aspects of operating a successful business, while showcasing the careers, lifestyles, or professions of successful individuals.
Benefit To Guest Appearances
The primary benefit is free publicity of guests and/or their business to a worldwide audience.
There is no cost to guest (except if they opt to enter into a separate advertising agreement as explained herein). Furthermore, FanTV (or "LA Buzz with Van Dichoso") does not represent (either explicitly or implicitly) to provide any form of compensation to guests for appearing in and of the marketing of their brand which include their image, product or services. We reserve the right to air and market the featured episode according to our airtime schedules.
How We Select Guest Appearances
The show has a selection committee which screens guest candidates on an unbiased, politically nonpartisan basis. Candidates are selected based on several criteria, including his or her accomplishments, contributions to the community, integrity, public demand, and personality.
About the Host
"LA Buzz with Van Dichoso" (hereafter referred to as "the show") is hosted by Los Angeles' local business celebrity Van Gerard Dichoso, CPA. Dubbed as one of the most prominent CPAs of Filipino-American descent, Van Gerard's business accomplishments, unwavering support to the Filipino community, and numerous awards have earned him the following respectable distinctions:
"Asia's CPA Superstar" - Philippine Times (2008)
"A Well-Respected Accounting Firm" - Manila-US Times (2007)
"An Account of Excellence" - In-Focus Magazine (2007)
"Outstanding Businessman of the Year" - PAMANA (2007)
"Twenty Most Outstanding Filipino-Americans in the US and Canada" - Fil-Am Image (2002)
"Who's Who Among Filipino-Americans in California and Nevada" - NAFAA (2000)
Van Gerard's "the Dichoso Group of Companies" (which includes his CPA, real estate, and financial services companies) has served a wide variety of prominent individuals and international corporations, including Hollywood screen writers, producers, and entertainers ranging from the beautiful girls of "Playboy" to TV shows and films such as "CSI", "X Files", "7th Heaven", "NYPD Blue", "The Godfather", "Castle", "Damages", and many more. He also serves as an executive producer of River Rock Films.
While he serves as current board advisor and former Vice Chairman to the Black Card Circle Foundation, Inc. (a 501c3 charitable organization which has worked in partnership with high profile celebrities including Leeza Gibbon's "The Memory Foundation", Kobe Bryant's "The Kobe and Vanessa Bryant Family Foundation", Usher Raymond's "New Look Foundation", and President Bill Clinton's "The Clinton Foundation"), he is often featured in various publications, newspapers, special events speaker, radio and TV. In the mid-1970s, his family produced the TV series "Fiesta Filipina" on Channel 52, which earned the distinction of being in the Nielsen Ratings at the time. As a respectable CPA and accomplished businessman, and combined with his entertainment experience, Van Gerard provides the perfect fit for the production of the show - as a credible source of information, integrity, and absolute entertainment.
Target Audience and Distribution
Today, almost every major broadcaster around the world is operating an internet-television platform. For instance, British Broadcasting Company (BBC) introduced the BBC " iPlayer" in June 2008 as an extension to its "RadioPlayer". Channel 4 launched 4oD ("4 on Demand") in November 2006 allowing users to watch recently shown content. Most internet-television services allow users to view content free of charge while others charge a fee. With FanTV, viewing its variety shows is free and accessible by anyone - anytime and anywhere.
Show Content, Structure and Interview-Style
The show revolves around subliminal images and cues of success, refined living and elegance, while educating the viewer the pathways of running a successful business. Scenes and back drops of big homes, active businesses, designer clothing, luxury cars, the Hollywood nightlife, and upscale California lifestyles serve as inspirational subliminal cues while providing pointers on how to conceptualize a business, reduce taxes, and comply with various accounting and tax laws are presented. Guests are interviewed about their true emotions regarding their failures, rejections, anger, anxieties, and happiness in running their business or career. Hence, how the show's name was coined: "Living for Success".
Van Dichoso's interview-style is "fact-to-fact", "heart-to-heart", and educational, but yet lively, entertaining, and inspirational. Through these cues of a successful lifestyle, viewers can enjoy, laugh, learn and yearn: "I want to be like him/her. I'll follow his/her footsteps."
Advertising, Marketing, and Product Placements (Optional)
At your option, you can purchase your featured episode for a fee for your own use or marketing purposes.
We also offer the following services separately or as a package for a fee: 1.) advertising and website banner placements on FanTV; 2.) newspaper advertising on Philippine News; 3.) professional commercial video production of your business.
Contact our office for more information.
Testimonials
Our Mission Statement
With a "Guide-Me-By-The-Hand" Approach, the Dichoso Group of Companies make sure that you completely understand your financial situation after every consultation with us.
Accounting, Audit, Tax and Business Consulting Services
Wealth Management and Asset Protection Services
TV/Film & Real Estate Services
Contact Information:
9350 Wilshire Blvd. #203
Beverly Hills, CA 90212
Tel (323)694-7408
Fax (323)694-7413
Parking: Valet or Street